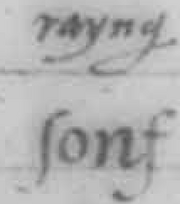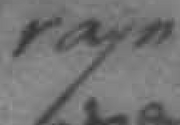 Translations
Edit
KN-001: reign (v.)
Edit
Pronunciation
Edit
Alternate Spellings
Edit
KN-001: In Cotton Appendix XLVI Part 1 during transmission of the first call, this word was first translated as "over you", however this is crossed out and changed to reign (from what I can tell anyway, it looks more like rayng (which may be an old spelling)).
Ad blocker interference detected!
Wikia is a free-to-use site that makes money from advertising. We have a modified experience for viewers using ad blockers

Wikia is not accessible if you've made further modifications. Remove the custom ad blocker rule(s) and the page will load as expected.